Authentic Community Leadership:
Step Into Your Full Potential As a Community Leader, And Ignite A Transformation In the Lives Of
The People You Care About Most
We Want You Training With Us This Fall--
An 8-Week Adventure, For Men And Women,
Equipping You With The Skills And Tools To
Deepen Your Relationships For The Rest Of Your Life
Hi. We've got a lot to say about our new program. If at any time you feel you've heard enough, skip to the bottom and sign up. That said...
Imagine creating Authentic Community for a day... equipped with tools & skills to inspire rich, rewarding connection wherever you go...
8:45am, at the coffee shop...
Ordering your morning latte, you create a brief but impactful moment of real connection with the barista...
* You feel the satisfaction of contribution, and your connection with the barista will be richer in every future interaction...
* The barista lights up with a much-needed dose of human-to-human connection that shifts the way they relate to their customers for the rest of the day.
10:41am, A meeting at work...
You artfully addressed an interpersonal challenge between your boss and a client that quickly resolved what would have been a long, drawn-out, painful meeting.
* You felt the satisfaction of taking the lead in creating a work culture of direct communication and effective meetings...
* Your boss, client and coworkers breathe a sigh of relief at finally having someone able to identify and name the issue they'd all been FEELING, but didn't have the tools to address (and as a result, their life doesn't look like an episode of The Office!).
7:40pm, at a restaurant celebrating your Dad's 75th birthday party, you facilitate an "acknowledgement circle"...where each person shares the impact your dad has had on their lives...
* Your heart swells to give your Dad an experience he will remember for the rest of his life...
* Your Dad is in tears of gratitude (you've rarely seen your Dad this moved before), and shares with everyone, "Thank you. this is all I've ever really been wanting on my birthday...from now on I want all of you to get this gift when it's your turn to be under the gun!"
9:23pm, at a social gathering, you walk into a room filled with friends. You're known as a community leader, loved and celebrated for the unique gifts you bring, as well as your quirky insecurities and wierdnesses!
* You feel your body relax, all tensions and anxieties melt. As you look around the room you feel love towards every person there, and feel excited to dive in and connect with each of them...
* Others see you and feel a blast of love, excitement...and perhaps a tinge of apprehension. They know you bring a "zing" of realness to your interactions, that can be both rewarding...and scary at times. They often find themselves hoping you join their conversation...
1:22am You're having so much fun, laughing, connecting, and loving the people you're with...that you don't want to leave...until you feel a flood of gratitude as you remember that this is your life every day, and this kind of connection is always available...
This is a taste of what it's like to be a leader in Authentic Community.
HOWEVER...THINGS DON'T LOOK LIKE THIS FOR MOST PEOPLE...
If you're like most people, you aren't fully nourished and inspired by the current level of realness & richness in your interactions & relationships...
You might even be surrounded by people, have an active social life, and STILL feel lonely. This dissatisfaction often shows up as a nagging sense that something more is possible, while feeling lost about how to create it.
Ironically, in this time of unprecedented "connection", with hundreds of "friends" on Facebook, many people are feeling more disconnected and isolated than ever ...
At Authentic World, we've created an "Authentic Community" that flies in the face of this destructive cultural trend, where each person feels deeply Seen, connected and nourished in their relationships... and are regularly having experiences like the ones described in the previous section...
Was this inspiring to you? Good. We have distilled a set of community-building tools and principles so that you can inspire and foster Authentic Community, a culture of real connection, in your life.
What Th' Hell Do We Really Mean By "Authentic Community"?
We consider Community 'Authentic' to the degree that every person is known, loved and celebrated for all of who they are -- their unique gifts, AS WELL AS their quirky insecurities, kinks and blindspots!
Time and time again we see Authentic Community naturally evolve into a culture honoring emotional, spiritual and interpersonal growth -- where we support each other through acknowledgement, raw honesty, feedback & reflection, as well as good-natured teasing, laughter, challenge and play!
So, if you're ready to "step up" into a position of leadership in your social circles... to catalyze them into a community that values Authentic Relating, then welcome to the...
Authentic Community Leadership Training: A Lifetime of Richer, More Rewarding Community and Relationships, in 8 Weeks...
Led by Decker Cunov, Robert MacNaughton, Robbie Carlton, plus a host of special guests from around the Authentic Relating and Integral World, you'll apply our best-practices community-building tools for transforming your existing social circles into deeper, richer, more rewarding, intentional community...
You'll be cultivating the skills, tools, and, most importantly the "Way of Being" that will have you naturally inspiring and fostering authentic community wherever you are...
If you're a coach, healer or service provider looking to build your business...
These tools & practices will establish you as a go-to resource and proactive force of good will in your community - our perfect recipe for easily attracting clients through word-of-mouth & referrals...
Ken Wilber
Renowned Integral Philosopher

"Relationship is where Authentic World excels!"
Relationship seems to be more important than ever, and yet more elusive than ever. For all of postmodernism's emphasis on the relational or cultural components of life, they have offered pitifully little in terms of actual practices to authentically awaken and get in touch with this dimension. This is where Authentic World excels!
At the core of this program is...
8 WEEKS OF HIGH-IMPACT TRAINING & GROUP COACHING CALLS
We've distilled a set of skills & tools for you to use in cultivating a nourishing, inspiring community wherever you live...and we will be practicing them on each weekly call.
You'll also take on weekly missions that will make use of the tools you learn to grow & enrich your existing social circles.
Each week we'll check in on your progress, offering feedback & coaching to support you in being the most inspired Community Leader you can be.
The calls are every Thursday at 6pm PST. If you can't make the call, no worries - they'll all be recorded for your listening convenience.
YOU'LL HAVE A READY-MADE COMMUNITY WITH THE OTHER COURSE PARTICIPANTS
On the first call you'll be placed in a "squad" with others in the Program. Each week you'll check in with your squad to share insights, get support, feedback and reflection, and actually PRACTICE the community-building tools you're learning on the training calls. And, of course, you'll be held accountable by your squad to take those skills into your day-to-day lives with every mission.
So, even for those of you who aren't in community currently, you'll have a chance to practice what you're learning from day one.
PLUS: AN IN-PERSON WEEKEND TRAINING IN COLORADO WITH BRYAN, DECKER AND THE AUTHENTICWORLD TEAM...
A key part of this course is transmitting a Way of Being that NATURALLY has Authentic Community forming around you.
So, as the climax of the teleconference group call training, on the weekend of March 1-3, 2013 in Boulder, Colorado we will "dial you in" to the vibe that has fostered Authentic Community in San Francisco, Boulder, New York, LA, London, and even Thailand...
In this weekend training, we'll give you a Direct Experience of all of the tools we'll be teaching you over the 8 weeks, as well as a taste of Authentic Community with the other participants - they will be your "tribe" for the duration of the program.
Here's Some of What You'll Learn In The Program...
How to blow someone's world open at a birthday gathering -- this tradition in our circle of friends is derived from a Native American ceremony that will create a forever-cherished experience for the birthday person. (One of Decker's favorites)
How to inspire others with your passion, so that they're moved and excited to support you in co-creating something... (this is HUGE if you're looking to "make your contribution" to the world, and you need some help)
A simple "group game" you can play in any social gathering to instantly make the conversation more REAL and ENGAGING.
3 of our favorite Authentic Relating Tools you can use to deepen connection in any social circle, whether it's your first time there or you've known them for years. When you learn these, you can build community ANYWHERE, FAST - Bryan used them to create a men's circle while traveling through Thailand...
How to inspire people into your vision - You'll learn tools to have people really "Get" the vision you have for the world, respect your ideas, and organize a community inspired to support these initiatives, whether it's throwing a wild party or evolving consciousness on the planet...maybe both!
How to have deeper connection with those who challenge you most...even your PARENTS! - Even those relationships in your life that seem most stuck in old grooves can be awakened and enriched with new depth, and more realness. We'll support you in doing this artfully and ecologically (translation: without screwing up your life!!)
20 community-building "Intentional Gathering" ideas we've cooked up, from "mild" to "spicy" to "way too intense even for OUR social circles". This will spark ideas for you to foster community in your OWN circle of friends, at the level of depth and intimacy you're most inspired by.
Discover where your own personal strengths lie...as well as your blind spots. One of the most powerful aspects of Authentic Community is receiving feedback and reflection from others about how you occur. You WILL get this in the program.
How to deliver raw or edgy feedback to others in a way that has them fully receive it and be grateful for your reflection.
...and Much More...
You'll Choose Which Level of Intensity You Want to Play At...
Whether you're brand new to this kind of relating, or you're a seasoned "authentic relating" badass, you can choose a level of intensity for this program that pushes your edges and has you stepping into your full potential as a Community Leader.
Mild - Do the Assignments, listen to the calls, check in with your squad

Medium - No Social Sleepwalking (going through the motions of interacting on autopilot)

Spicy - ??? (Video forthcoming -- keep an eye on the blog!)


While the core of the program is deeply experiential, we also have some fun, practical tools to support you as well...
BONUSES WHEN YOU ENROLL...
Bonus #1: Our "Games Nights" Facilitator Handbook - $150 value
Twice a month in San Francisco we run "Games Nights" at our center - fun community-building evenings where our existing circle of friends as well as newcomers are invited to connect and play relating games. (Think of it as a house party with depth!) It's an opportunity to meet new people, take some edgy risks, and learn about themselves and each other in the process - and you'll get our handbook for making a night like this happen.
The Facilitator Handbook includes:
Outline of how to structure and smoothly run the logistics of the evening, including production team roles and assignments
Word-for-word scripts you can use to set context, establish agreements, and run introductions...
Over 12 different relating games you can use to create an evening of fun and connection with your friends...(Examples include "Hot Seat", "Anybody Else?", and "Sentence-Stem Gauntlet")
Theme recommendations, along with a list of recommended games to go with it - (Examples include "Curiosity", "Reflection", "Eroticism", "Resistance", etc.)
This handbook is a powerful resource for effectively running a fun, inspiring Games Night for you and your community.
Bonus #2: Interview with Community-Building Badass, Robert MacNaughton [audio] ($30 value)
Robert is the director at the Integral Center in Boulder who started his own "Authentic Relating" circling evenings that now have 20-30 people in his living room every Wednesday, and his larger quarterly 400+ person "Convergence" community-building events have attracted even more attention...
Bonus #3: Interview with Marcia Baczynski, founder of the Cuddle Party Community ($30 value)
Marcia co-founded Cuddle Parties, now a worldwide phenomenon. An influential leader of multiple intentional communities, she shares all her community-building tips in this recording.
Bonus #4: Marcia's Templates for Awesome Community ($30 value)
Last ACL, Marcia wrote this awesome book based on her experience in creating community. More connection games, ways to find your people, specific types of events, and loads more.
SO, HERE'S EVERYTHING YOU'RE GETTING:
8 weeks Of Best-Practices Training and Group Coaching [$600 value]. Training calls every Thursday at 6pm PST, starting Thursday January 17.
(Can't make that time? All calls will be recorded - listen later.)


*BONUS* 3-Day In Person Weekend in Boulder, CO led by Bryan and Decker, March 1-3, 2013 [$800 value]

Bonus 1: Games Night Training Manual ($150 value)
Bonus 2: Robert Interview ($30 value)
Bonus 3: Marcia Interview ($30 value)
Bonus 4: Marcia's Templates for Awesome Community ($30 value)
TOTAL VALUE: $1640
So...
WHAT'S IT WORTH TO YOU TO STEP INTO YOUR POTENTIAL AS A LEADER OF AUTHENTIC COMMUNITY?
What if you...
Had the tools to connect with ANYONE on a deeper level, whether it's your parents, your lover, the coffee shop barista or your best friend...
Had a space where you could totally relax and be yourself, knowing that whatever that was, you would be unconditionally loved...
Were respected & admired as a leader in a community where you were seen & celebrated for your deepest gifts as well as your quirky kinks... and you had the ability to see & celebrate the unique contribution of everyone else...
Awakened the full potential of the latent community leader in yourself, and stepped into a community excited, inspired and able to support you in creating your vision in the world...
...How much time & energy would you want to invest in creating such a life?
Really ask yourself this, now.
For most people, having a community like this is the missing piece between a rich, joyful life and one of suffering and dissatisfaction.
We're fiercely committed to fostering Authentic Community in the world, and so we've made this program as affordable as possible...we want you to have the most rewarding life possible, and we believe this is the best shot we've got at making this planet a sustainable place to live, so...
| | | |
| --- | --- | --- |
| | ZERO-RISK GUARANTEE, AS ALWAYS | |
It's important to us that you feel GREAT about Authentic World every time you work with us. We're committed to delivering deep, powerful programs that challenge you and enrich your life.
So, give this program an honest shot, and if for any reason it doesn't work for you, and you've stayed with it at least 3 weeks, then just let us know and we'll give you an immediate refund. No hassle, just send a quick one-line email to Paul, our customer service guy at support@authenticworld.com and he'll refund your card.
OK, HERE'S THE NEXT STEP
Click the "Add To Cart" button to reserve your spot in the training-- you'll be taken to our secure server with the latest SSL encryption technology for your protection.
Complete the checkout process, follow the instructions to watch your free bonus videos and audio recordings, and mark your calendar for the first call, 6pm PST, Thursday 17th of January, and to attend the in person weekend on March 1-3 in Boulder.
Again, if you can't make it to some of the calls, don't let that stop you - we'll be recording each one so you can listen later.
Enroll me for $475
Or
Three payments of $159
Questions? Call 1-888-327-2629 or email us at: support@authenticworld.com
So, I'd hope by now that you'd get get that even spending 8 weeks with us, all of our attention on community, is going to enrich your relatisoniops for the rest of your life.

But if you're still not sold, here are a few more things for you to consider...
No Time For "Another Program"?
"I'm too busy for another program. I have a business to run, friends who don't get enough of my time as it is, etc..."
We understand. Life is getting busier and busier, and the last thing you need is another obligation, right?
Well check this out: like a garden that blooms when you put attention on it, your community will "bear fruit" in your business, romantic life and friendships when you start consciously tending to it. It's one of the wisest time and energy investments you can make.
If you have time for lunch, and you're willing to get out of your house at least once a week, you have time to build your community.
"WHAT ABOUT MY LEVEL OF SOCIAL SKILLS?"
FOR THOSE WITH STRONG SOCIAL SKILLS...
Just because you have amazing friendships, that's no excuse to hold back -- invite out the full, incredible potential of your community!
Putting concerted attention on what's possible in your community for the entire 8 weeks will help you leverage your existing social skills for maximum impact, and fulfill on that intuition you've had that there's WAY more possible than you've even begun to touch...
FOR THE MORE INTROVERTED...
We've found that you are the most sensitive receivers of other people's energy - the pain & anxiety you feel around the typical small talk and melodrama most people engage in are actually signposts pointing you toward the kind of relationships that will truly nourish you.
Most of you are capable of creating unbelievable connections, through creating a community you're INSPIRED by.
Your discernment is a GIFT for you to BRING to community, not an excuse to avoid it!
Why are we doing all this? Well, we believe that..
Authentic Community Is Critical For The Future Survival &
Flourishing of Humanity
We're clear that given the challenges we're faced with in this day and age, real community, and rich, rewarding relationships are more important than ever...
Three reasons:

1. Community is an antidote to our modern-day isolation -- In the past, community was based on necessity and survival. Now, it's almost BETTER for your survival if you're on your own... and with the Internet, people don't even have to go to WORK to make a living... but we still have a deep need to really be CONNECTED with others.
"We're in a period of unprecedented isolation and very little cultural heritage left, with so much erosion of structure... there's major longing for community experience. Creating community at this point in time is huge, and a mission I'm deeply committed to." - Decker
2. Community will stop us from destroying the planet - By fulfilling human needs for connection, belonging and growth, we're less inclined to engage in resource-wasteful consumerist behavior, since we're getting nourishment from the rewarding connections in our lives instead...our communities get so busy actually enjoying themselves and each other, that they literally don't get around to going out and buying more stuff!
3. Community can transform and evolve our consciousness. Studies have proven that a community of transparency where people are supported in taking risks and pushing their edges (a "sangha" in the truest sense of the word) has been found to be THE #1 factor in producing sustained shifts of consciousness in individuals...
NO MATTER HOW "EVOLVED" YOU ARE, YOU WILL GET SCHOOLED IN THIS PROGRAM
Everyone we've worked with has found an opportunity to enrich their social circles and relationships in such a way that has all other parts of their life on fire...
And our fiercest fans have always been badasses at the top of their profession, who keep coming back to us because they're too smart to get schooled anywhere else...
Robert Hewitt, 57
Therapist
Melbourne, Australia

"Authentic World is the only place I know I am sure to be consistently and thoroughly schooled..."
I've been doing personal development and spiritual inquiry as a therapist for the last 30 years, you could say I'm a very (very) smart rat...
I keep coming all the way out to U.S. because Authentic World is the only place I know where I am sure to be consistently and thoroughly schooled...
Enroll me for $475
Or
Three payments of $159
Questions? Call 1-888-327-2629 or email us at: support@authenticworld.com
Regardless of whether you end up joining us, we hope you've learned something here, and that you're inspired to continue cultivating depth and richness in your chosen community.
Finally, we'll leave you with this quote from the German poet/mystic...
Again and again
Some people in the crowd wake up.
They have no ground in the crowd
And they emerge according to broader laws.
They carry strange customs with them,
and demand room for bold gestures.
The future speaks ruthlessly through them.

- Rilke
Join us...as one of the ruthless speakers of the future!

Bryan and the Authentic World team
Enroll me for $475
Or
Three payments of $159
Questions? Call 1-888-327-2629 or email us at: support@authenticworld.com
---
Becca Fresco, 28

Somatic Bodyworker
California

"When I Found Authenticworld, I Realized Deep Connection Could Actually beTaught!"
I knew that I loved connecting with people and being real. I didn't realize it could be taught! When I started training with Authentic World, I saw that in my favorite moments with people, this is what I was doing. And these guys have taken it apart so that it can be taught and can be reproduced more consistently.
Another thing I love about this work: It allows people to be in the moment and experience themselves and others more fully.
Authentic relating brings us into a shared experience of the truth of the moment, a space of rawness. To me, that's where magic happens, and that rawness is powerful fuel for my spiritual growth.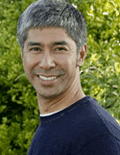 nednilagnaM sinneD

73

Director of Business Development
San Francisco, CA



"This is the Real Jedi Mind Sh*t!"
After leaving the Authenticworld program, my interactions, my contact with people are on a completely different level. I came away with an enlightened mind and a renewed passion to creating what can only be described as "authentic and real interactions" with every person I meet.
I consider myself to be a fairly aware guy, with my awareness at a 6 or 7. With the work over the weekend I can see my awareness going to a 9 or even a 10. IMO, this is the next level, the real jedi mind sh*t that takes interactions with people to even greater heights.
Have you ever met someone who just floored you? You know the man or woman who has a presence about them that is emanating like a force field surrounds them? Well, that's what this work does for you. It allows you to see and feel these waves.
Marianne Rowe, MS, 58
Marriage & Family Therapist
San Rafael, CA


"I'm Enjoying the Hell Out of this Deep-Dive!"
I am inspired and challenged by — in other words, completely loving — Authenticworld's practices as a pathway into "We Space". This practice of intentionally attuning to and riding the flow of subtle energy currents in dialogue opens new worlds and ignites possibilities. I am enjoying the hell out of this deep dive into relationship… I feel alive, engaged and totally lit up.
Mike Glees, 41
Foreign Sevice Officer
Abuja Nigeria


"I Connected With Parts of Myself That Two Years of Therapy and Meditation Didn't Get Me To..."
I'm the guy who woke up in his forties and wondering what the fuck he was doing with his life. I had done everything I "should" in life and still not at all happy.

Authenticworld's coursework connected me to my passion, helped me see my gifts more clearly. I connected with parts of myself that two years of therapy and meditation didn't get me to. This is because, simply put, their programs rock.

The facilitators are truly dedicated and passionate about serving those brave enough to take the challenge. My life hasn't been the same since and I am extremely grateful for that.
David Bollt, 40
Artist
Florida


"For the First Time Since I Was A Child, I Feel Free. I'm In Touch With How Much I Love My Life, And The People In It."
Working with Authenticworld in a space of safe, open inquiry has had me come to know myself with an ever-increasing clarity. As my patterns become conscious… I can see them as they occur, and from this place of knowing,
I now have choice
.
For the first time since I was a child, I feel free. Things are still really hard, and still, the world occurs as bright and beautiful. I'm in touch with how much I love my life and the people in it.
Jason Gore, 39
Consultant, Trainer
Boulder, CO
"Awesome...I've Got a New, Precise Awareness Around The Places Where I Disconnect From Others - And The Option To Make New Choices."

Wow, such an amazing weekend with this expanding community!

In my interactions yesterday, I had so much more awareness of some of the patterns that were pointed out in my weekend--people disconnected or changed the subject at the precise moments that were alluded to in my circle. Awesome... and now the work begins to start making new choices.

62 ,nalaB drareG

Registered Nurse
Boston, MA


"Authentic World has Impacted and Enriched Every Facet of My Life"
What I learned from Authentic World has impacted and enriched every facet of my life, every relationship -- parents, friends, patients (I'm a registered nurse), coworkers, and my dating life.
"I felt deeply seen and appreciated, at the same time as they called me out on ways I was unconsciously selling myself short."
Authentic World's course leaders are doing PHENOMENAL work. As an experienced psychotherapist, I am astounded by how quickly and effectively these men and women help participants break through blocks and change old patterns. They've got keen eyes, and they communicate with honesty, openness, and compassion so that it's easy to hear them and take in what they say. I felt deeply seen and appreciated, at the same time as they called me out on ways I was unconsciously selling myself short.
I really knew I was in good hands, and that's rare for me to feel that; I'm a discerning, "picky," consumer for the most part.
Anon, 40
Psychotherapist
San Francisco, California
yeldeH divaD

Systems Administrator
Belmont, CA


"My Relationships Are Now Much Deeper and More Fulfilling. I Would Not Change These Experiences For Anything."

"Since taking the course with Authenticworld, my relating with men and women has changed tremendously. I feel such a gift that the relationships are now much deeper and more fulfilling to me."

"In the course, it was really a challenge to have so strong a mirror held up to me. I would not trade these experiences for anything. The course really opened up my hunger for really deep relating.

"The facilitators share their own life in the course very boldly at times, and that really helps to ground the teachings.



53 ,uaL kereD

Social Coach
San Francisco, CA


"I'm more clear about what I want, more in tune with my desires and feelings, and more in tune with people around me."
Since working with Authentic World, I find myself more in tune, especially able to feel subtle shifts in emotions in myself and others.
"Decker and Bryan Have a Near-Shaman-Like Ability"
Having done a fair amount of personal growth work, I can say that these guys are in the top elite of facilitators of this kind of work. Decker and Bryan have a near-shaman-like ability-- they walk the razor's edge between supporting and challenging like I've rarely seen before, and men come out the other side with a whole different worldview of themselves.
John, 33
Masters Student
Patrick, 34
Industrial Artist
Oakland, CA


"The Leaders of Authentic World Embody What they Teach"
I have taken many many courses and trainings in the past 6 years. The leaders of Authentic World, and the community that surrounds it, have totally impressed me with the authenticity and embodiment of what they teach. These men and women are living the work, not just talking about it, and living well and successfully too. They practice what they preach, and love the people they serve. Can't find better men and women, period.
Enroll me for $475
Or
Three payments of $159
Questions? Call 1-888-327-2629 or email us at: support@authenticworld.com
---
All Content © 2012 Authentic World.
Contact us at support@authenticworld.com
1072A Folsom St, San Francisco, CA 94103
1-888-327-2629